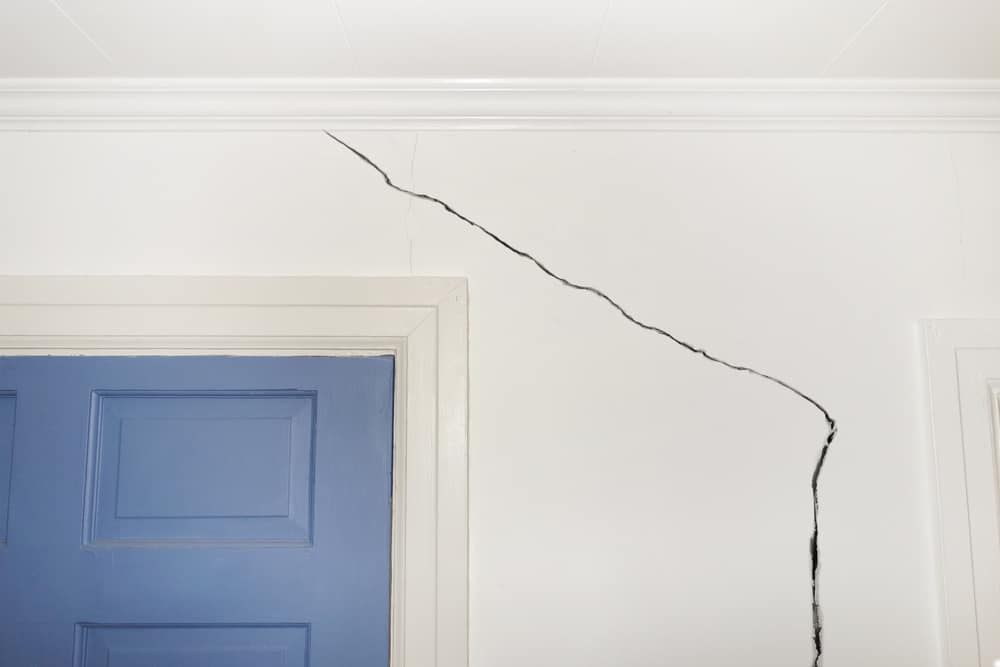 Is Your Foundation Trying To Tell You Something?
Seeing cracks in your drywall, floors, basement walls, and brick is common in a lot of homes.  It could be nothing, or your foundation could be telling you that it's sinking.  Sinking foundations are very common and can be a relatively easy fix, but the important thing is to not ignore the initial warning signs.
5 Signs Your Foundation Could Be Sinking
Cracks in your drywall
Basement leaks
Cracks in your flooring
Cracks in your brick veneer
Hard time closing doors or windows
Cracks In Your Drywall
Getting cracks in your drywall in your home is a very common occurrence.  This problem could occur from shaky drywalling application, or your foundation could be sinking.  As the foundation sinks, it can potentially shift your house causing the drywall to crack in certain areas.
Basement Leakage
This summer, we have had an absurd amount of rain in the area, which could potentially cause issues for your home and basement.  If you start seeing water forming in your basement, it means that there are probably cracks in your basement wall, potentially caused by a sinking foundation.  No one wants water in their basement, which is why you shouldn't ignore this telltale sign that there may be a problem with your foundation.
Cracks In Your Flooring
Don't just assume someone just dropped something on your gorgeous tile flooring.  Those cracks could be another sign that your foundation is sinking.  As the foundation sinks, it can pull the flooring with it causing different types of flooring, like tile, to possibly crack in certain areas.  
Cracks in Brick Veneer
Brick on the outside of your home looks great, but have you noticed any cracks lately?  Instead of calling your local mason to repair the damage, maybe you should call your local foundation repair experts as this could mean your foundation is sinking.
Hard Time Closing Doors or Windows
This issue is not only another sign but a very important one at that.  You love having peace of mind, and that means having the ability to lock your doors and windows at night.  If you struggle to do this, you need to call someone who can fix this problem immediately as this could mean your foundation is sinking.
Everyone wants their houses to be perfect inside and out, whether that means the perfect walls, a dry basement, or a flawless brick structure on the outside.  A sinking foundation can be a burden on anyone and can be quite scary at times, but fixing the very foundation on which your house stands on can actually be a quick, easy, and affordable process.  So next time you have to fight like crazy to lock your doors at night, or you see cracks in your flooring, maybe you should stop ignoring and start calling.
Forever Foundation Repair offers a wide variety of solutions to fix sinking foundations.  Contact us for a free, no hassle, no obligation quote today so we can start fixing your foundation needs.