How do you repair cracks in your basement and foundation? You glue them shut. Our epoxy crack injection system fills in unwanted cracks and seals them against further water damage.
Often concrete wall cracks allow water to seep into your basement.
Epoxy and Polyurethane Injection Resins are designed to seal cracks and eliminate water and air leaks from basement walls. Both systems will effectively fill the crack and keep water out.
HOW IT WORKS:
The basement wall cracks are cleaned
Ports are glued to the basement wall crack
Epoxy is spread around the ports and over the crack
Expanding Polyurethane is injected into the crack
The installer gives the Polyurethane an hour to expand and dry
Dry Polyurethane foam is scraped clean and ports are clipped
In some situations, the crack is additionally covered with poly wall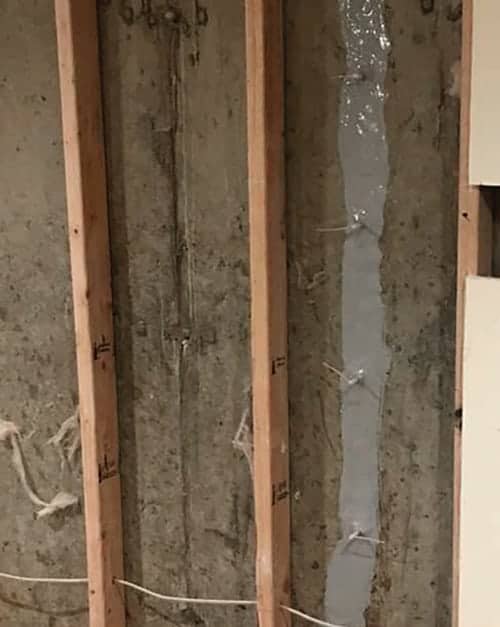 Request A Free Quote
Contact us for a no-cost consultation to determine how best we can repair your bowing walls and give your basement the stability your home deserves.