Do you have sagging floor joists or a sagging main beam under your house?
Meet the Power Jack System.
HOW IT WORKS:
6×8 heavy-duty steel plate
8-inch adjustable jack to raise floor joist and beams
The entire system is zink-plated and will not rust
4-inch heavy-duty pipe
22-inch wide base prevents shifting and settling
22-inch base sits on a 16-inch bed of compacted gravel
25-YEAR TRANSFERABLE WARRANTY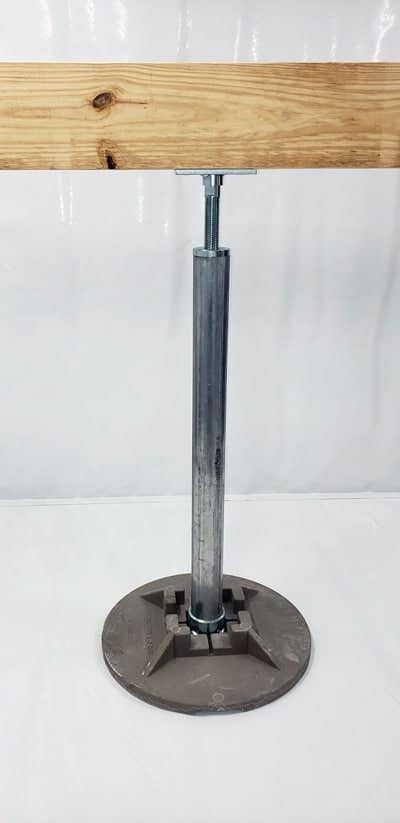 Request A Free Quote
Contact us for a no-cost consultation to determine how best we can repair your bowing walls and give your basement the stability your home deserves.