If your basement wall is bowed or tilted more than six inches, it needs to be straightened immediately. Forever Foundation repairs basement walls with a straightening process that will level tilting and bowing basement walls.
OUR PROCESS
• Utility lines are marked
• If there is an air conditioning unit or generator sitting in the working area the homeowner will need to hire a qualified technician to temporarily remove the unit
• Stable braces are installed and mounted to the floor and floor joist in the basement
• Adjustable jack post and beams are used to slightly lift the floor joist and/or beam off the basement wall an ⅛ of an inch, to allow the basement wall to move freely
• A mini-excavator digs along the exterior foundation to remove the soil away from the basement wall
• Stable braces are tightened at the torque bolt, immediately straightening the basement wall
• Large exterior cracks and gaps are filled • Water barrier is applied to the exterior (water barrier is not waterproofing)
• Existing soil is backfilled (the soil will take several months to settle back in place and level out)
• Steel beams and adjustable jack post are lowered, sitting the floor joist back down on the basement wall
• Stable brace systems will stay in place, permanently holding the basement wall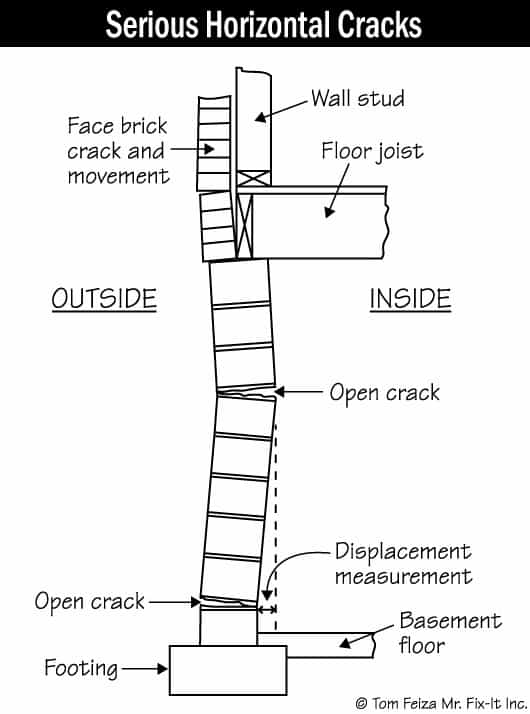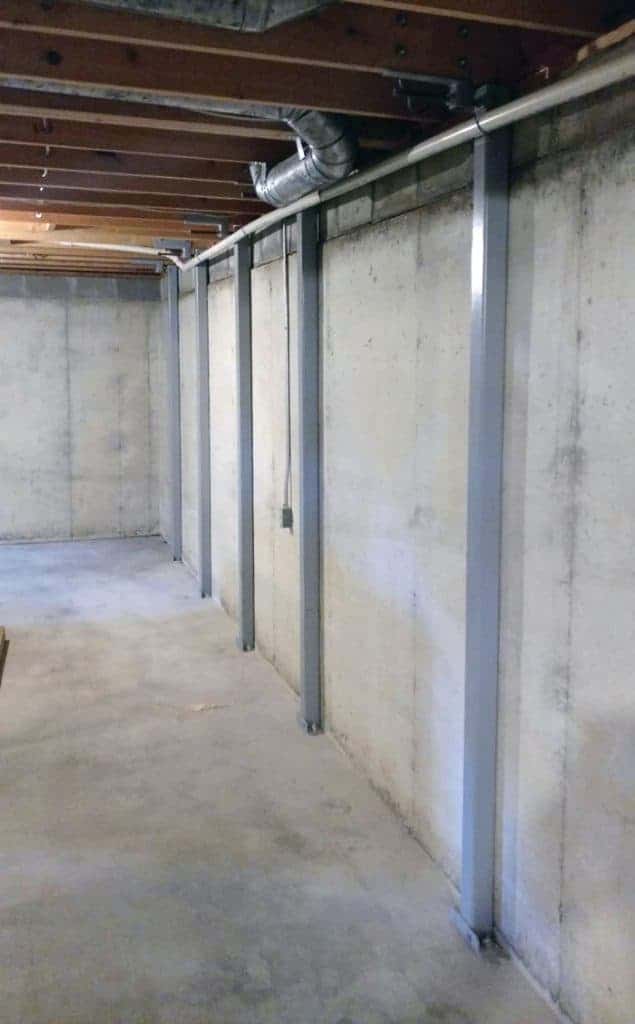 Request A Free Quote
Contact us for a no-cost consultation to determine how best we can repair your bowing walls and give your basement the stability your home deserves.