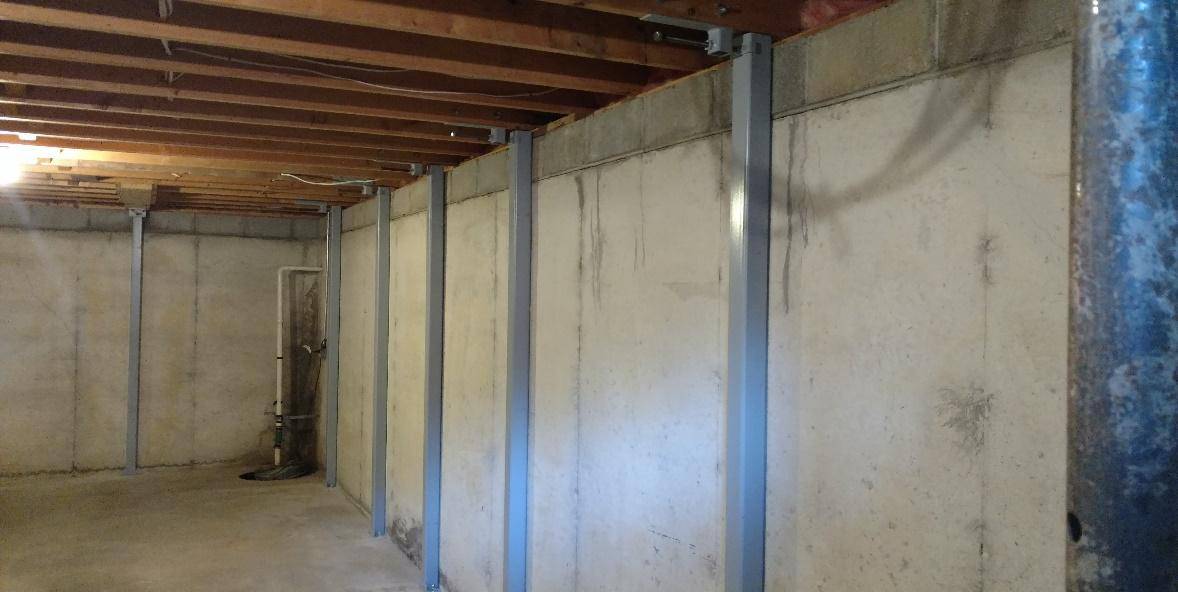 Stable Brace Bowing Basement Wall Repair 
Bowing basement walls are very common in Ohio due to the clay soil conditions. Clay soil contrasts when it's dry and expands when it's wet, the more rain the wetter the soil, the more the soil will expand eventually the basement walls will bow, tilt and break. Once the basement walls have started to move, the cycle will continue until the basement wall falls in or gets properly braced.
Signs of a bowing and tilting basement walls:
Bowed in the center with a horizontal crack in the center of the wall and stair-step cracks at the ends 
Sliding at base of the basement wall, basement wall sliding in off the first course of block 
Basement wall tilting sliding off the sill plate 
Exterior brick veneer falling off the house 
Cracks in drywall and brick veneer 
Bulging typically found around basement windows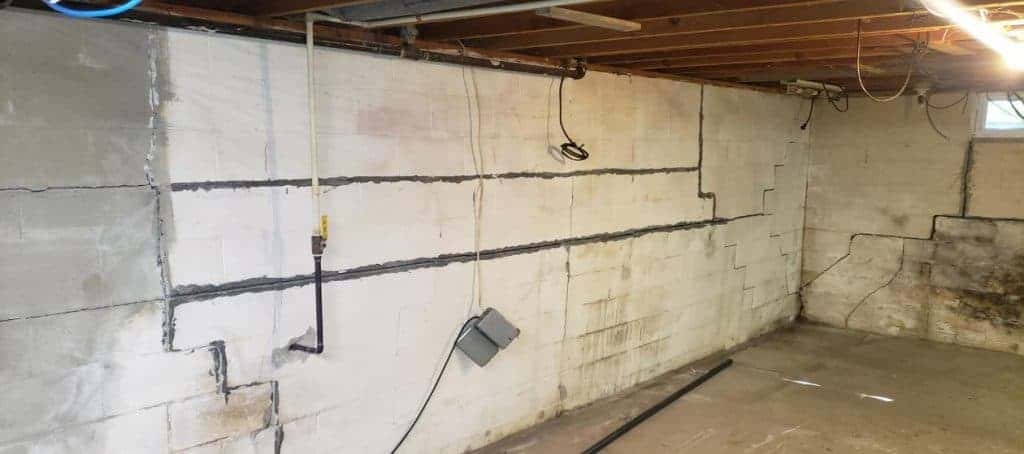 If bowing basement walls are caught soon enough Forever Foundation Repair can install the Stable Brace Systems. Stable Brace Systems are highly engineered galvanized steel beam systems. The stable brace system bolts to the basement floor to secure the bottom of the beam and have a large adjustable bracket system that bolts to the floor joist at the top. Once the stable brace systems are installed the torque bolt on the floor joist bracket can be tightened during the dry season to straighten the basement walls over time without the extensive excavation and mess.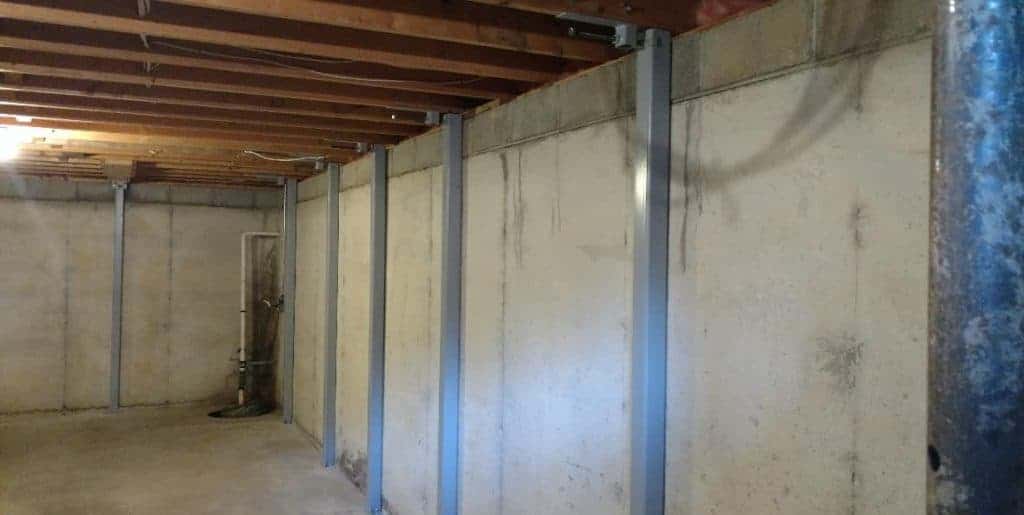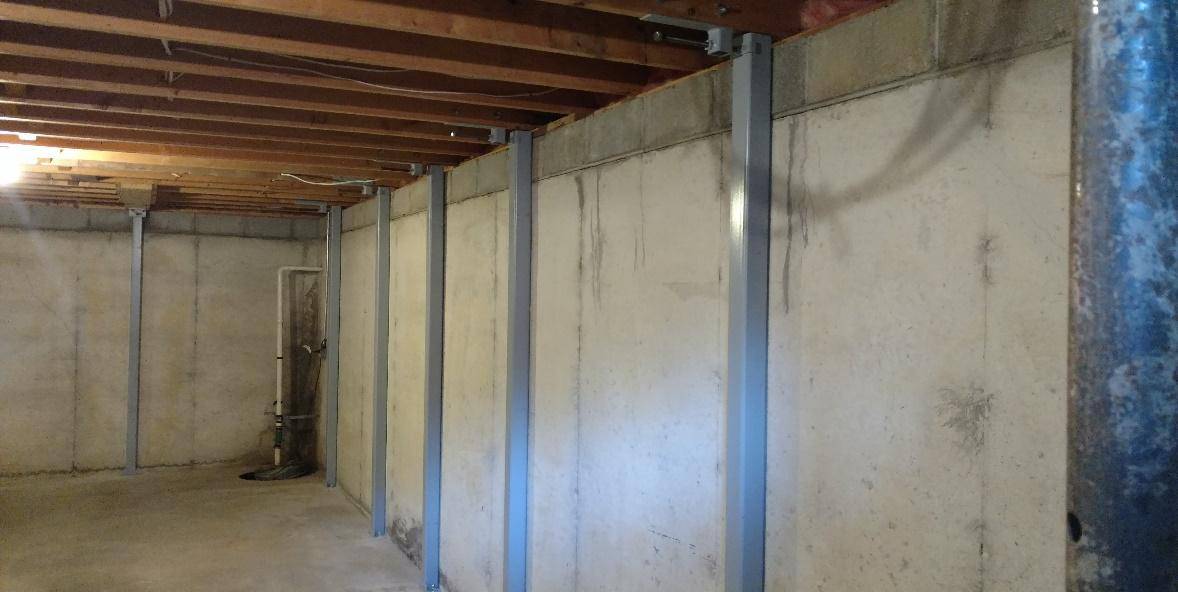 Unfortunately in some situations bowing basement wall movement is not always caught in time and the basement walls have to be braced and straightened immediately. Forever Foundation Repair will install Stable Brace Systems, mark exterior utility lines, use a mini excavator to dig along the foundation and remove soil pressure. Then we will tighten the torque bracket on the stable brace systems which will straighten the bowing basement wall immediately and place the existing soil back in the excavated area.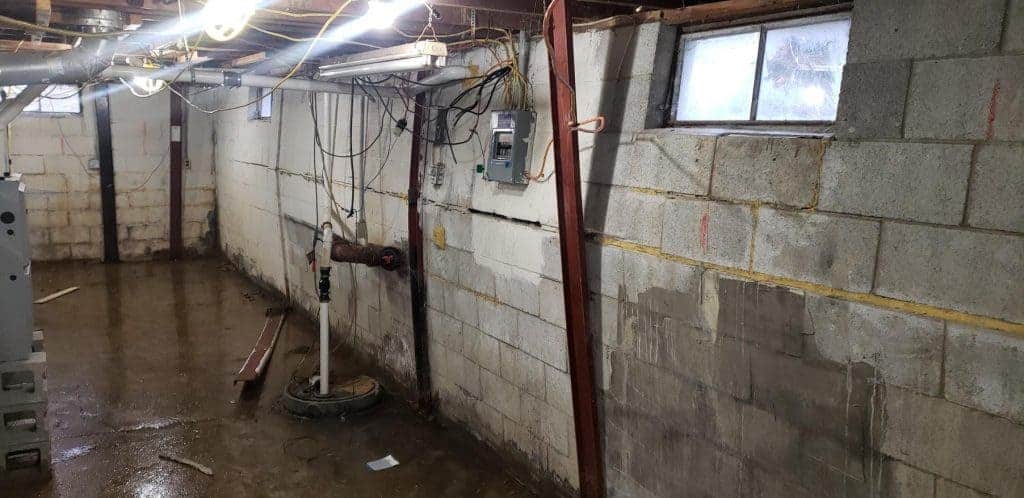 Forever Foundation Repair has many foundation repair solutions for bowing basement walls that work an last the lifetime of your home and there are also many expensive basement wall repair solutions that may appear to work but fail often with no warranty. Call the experts at Forever Foundation Repair to get a quote on your bowing basement and you will be happy with our lifetime warranties.