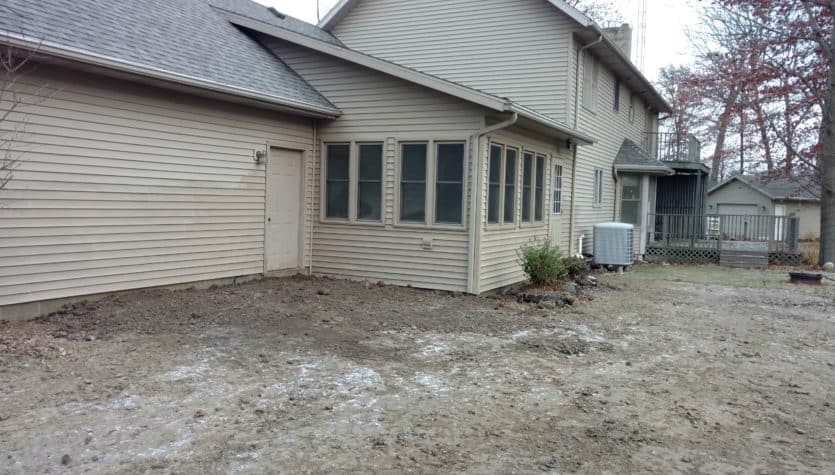 Sinking Foundation in Ottawa, Ohio
A homeowner noticed 3-inch gaps between his mortar joints on his foundation, cracks in the brick veneer of the garage, and the rear door would not open due to the foundation sinking.
We cut and removed a section of the front driveway, excavated along foundation on the front of the garage, and rear of the house. We also installed 22 helical piers, drilled to load barring soil 28 feet deep, lifted the foundation closing up the foundation gaps, leveled the house, and then backfilled the job. If you have a sinking foundation in Ottawa, Ohio, or Columbus Grove, Ohio, be sure to give us at Forever Foundation Repair a call.