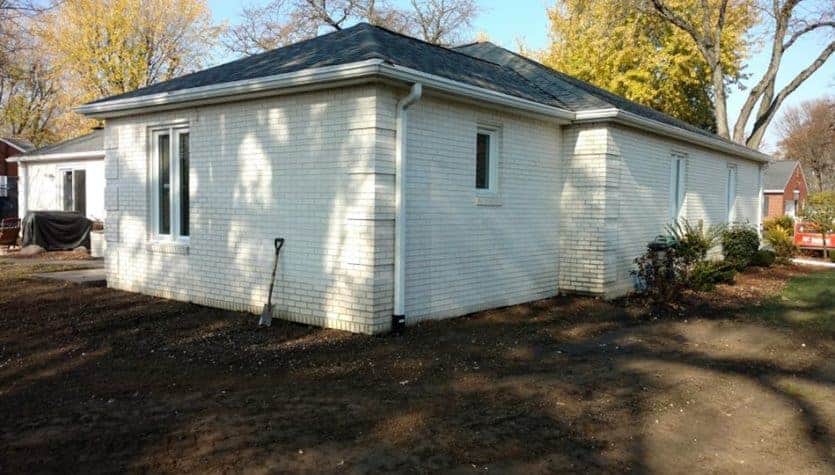 Sinking Foundation in Celina, Ohio
A homeowner from Celina, Ohio called Forever Foundation Repair to look at his sinking room addition. We did a full foundation inspection and discovered the rear room addition was sinking, and the front garage foundation was sinking. The rear addition had pulled away from the original house, the symptoms were very clear. The shingles were pulling away from the original house, the drywall was ripped leaving large gaps, and the brick was cracked.
We covered the rear door with plastic to protect the glass, removed a section of concrete, and excavated along the foundation of the garage and room addition. We then installed 11 helical piers on the rear room addition, and 5 helical piers on the garage foundation. We drilled 28 feet to load-bearing soil, then lifted the foundation back in place to level the structures and close drywall cracks and gaps. We then installed water barrier on the crawl space foundation and backfilled the working area while compacting the soil back in place. These foundations will never sink again!
If you have a sinking foundation in Celina, Ohio, Coldwater, Ohio, or St. Henry, Ohio, call us here at Forever Foundation Repair! We have the experience and warranties that you can depend on.