Foundation Repair and Basement Waterproofing In Piqua, OH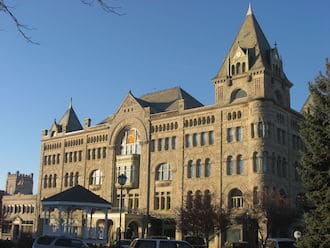 Forever Foundation Repair has served the Piqua community for a decade. In that time we've repaired foundations, waterproofed basements, and reinforced retaining walls all through Miami county. We know the unique soil conditions facing Piqua foundations and have the expertise to do the job right.
We use state of the art tools and materials, for foundation repair and basement waterproofing. Our crews can reinforce your foundation, repair your bowing basement walls, and dry your basement or crawlspace. We pride ourselves on doing the job right the first time. As residents of Northwest Ohio, we understand the importance of hard work, and how quickly word of a job well done can spread. We pride ourselves on being the most reliable home repair company in Piqua and the surrounding area.
Commercial Foundation Repair
As a small, homegrown business, Forever Foundation Repair understands how important it is to keep your business on solid ground. We offer a full suite of commercial foundation repair services for businesses in Piqua. If you are seeing cracks in your commercial building's walls, or if the doors and windows stick, give us a call!
Foundation Repair of Historic Homes and Buildings
Piqua is a town of rich history, and it's historical homes and structures are second to none. We pride ourselves on doing work that is minimally invasive, efficient, and responsible. Our services can be tailored to the needs of your historical building. We love to help keep Piqua's history standing strong.
Basement And Crawlspace Repair
Are your basement walls cracked, bowing, or leaking? Have you seen water around the baseboards after the rain? Is your crawlspace musty and wet? Forever Foundation Repair has the tools and products you need to take care of any broken, leaky walls and musty smells.