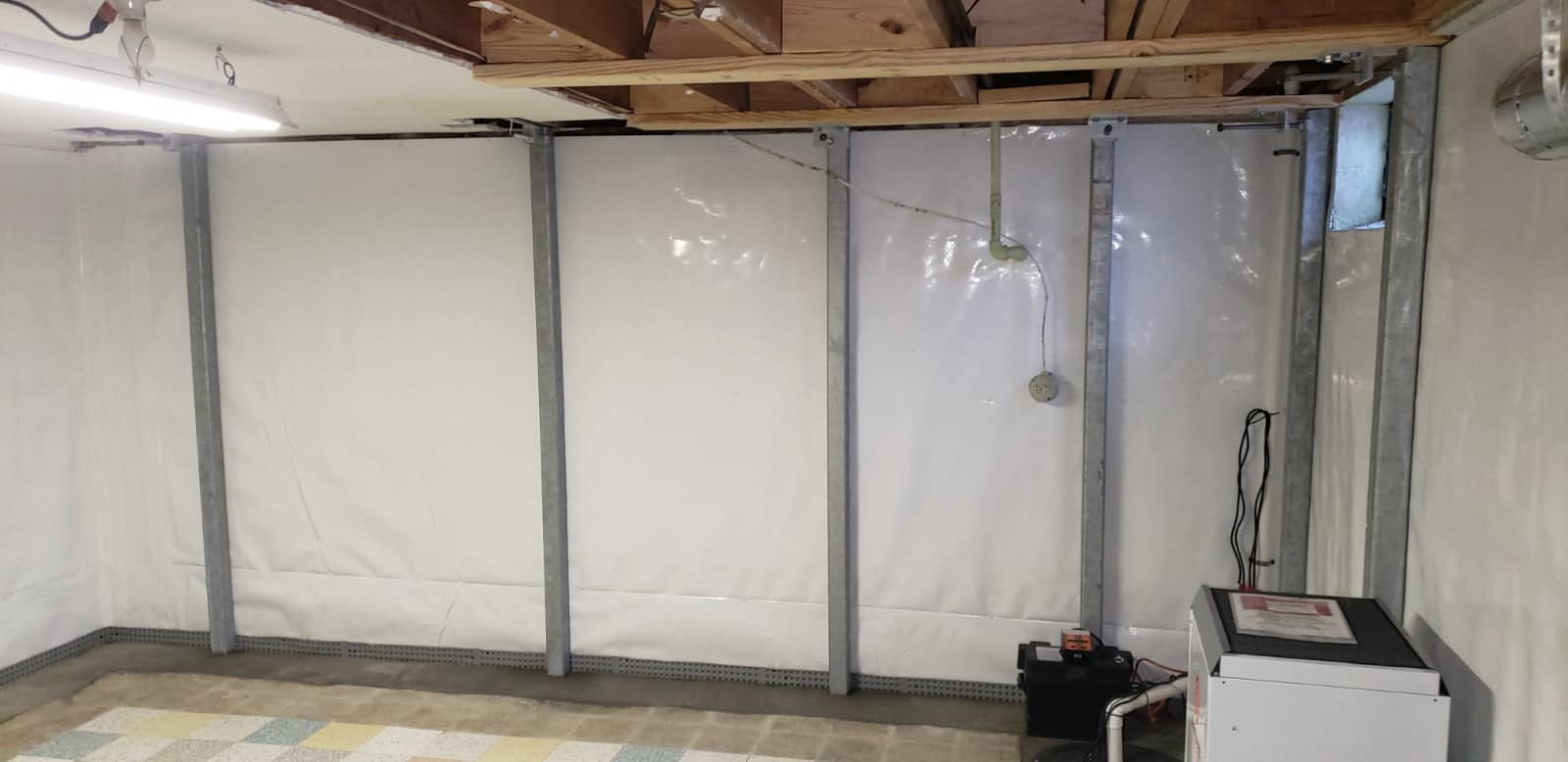 Bowing Basement Wall Repair in Findlay, Ohio
Basement waterproofing in Findlay, Ohio is very important in order to preserve the structure of your home. As the home and basement age, existing waterproofing starts to fail causing the basement to leak and get very humid.  A wet leaky damp basement can cause a verity of problems: Mold, Humidity, Deterioration, weakening of the wooden structure, and insect infestation. Having a clean dry basement is essential when it comes to having a healthy living environment, Forever Foundation Repair in Findlay, Ohio can give you expert advice and a free quote for basement waterproofing.
Forever Foundation Repair offers several basement waterproofing products to keep Basements dry:
QuikFlo Basement Waterproofing system
Epoxy Crack Injection for leaky basement wall cracks 
PitBoss sump pump systems 
Santa Fe Classic Dehumidifiers 
Bowing Basement Wall Repair in Findlay, Ohio 
Bowing Basement walls are quite common problems in Findlay Ohio due to the Soil Hydrology that can cause structural damage to the foundation and structure of the home. As you can imagine your foundation below grade can be under an enormous amount of pressure from the soil especially after heavy rains when the soil is saturated or the soil around the foundation freezes causing the basement walls to crack and break. There are several signs of a bowing basement wall, horizontal cracks, stair-step cracks, bulging basement wall, tilting basement wall, tilting exterior brick veneer or siding being pulled inward at the bottom, dry wall cracks. Forever Foundation Repair has an engineered solution to stabilize and fix bowing basement walls in Findlay, Ohio. The Stable Brace System is an engineered galvanized steel beam and bracket system that is installed against the basement wall to stop the basement wall movement.
The pictures below are from a home in Findlay, Ohio that had a wet basement and bowing basement walls. Forever Foundation Repair Installed Basement Waterproofing, PitBoss Sump Pump Systems, and 35 Stable Brace systems to keep the basement dry and stop basement wall bowing.
For basement waterproofing and basement wall repair in Findlay, Ohio call Forever Foundation Repair.