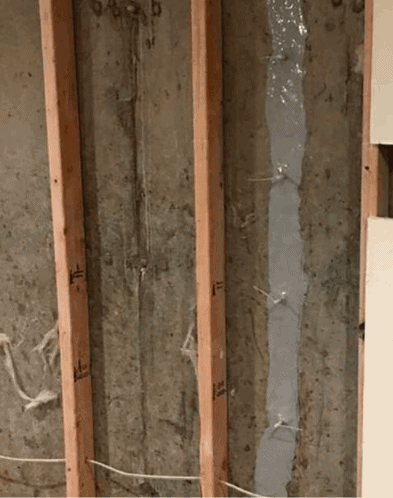 Basement Waterproofing Experts in Coldwater, Ohio
When it rains does your basement leak or flood in Coldwater, Ohio? There are many ways a basement can leak and there are many ways to do basement waterproofing to keep your basement dry by permanently stopping leakage.
Basement Waterproofing in Coldwater, Ohio 
Where does water come in the basement and how to waterproof a basement in Coldwater, Ohio? 
The cover joint, the most common point of leakage in a basement where the basement floor meets the basement wall creating a perfect seam that does not seal allowing hydrostatic pressure to push water up through the basement floor seam.
Cover Joint leakage basement waterproofing solution is the QuikFlo basement waterproofing system, the QuikFlo basement waterproofing system is installed under the basement floor to catch the groundwater before it reaches the basement floor.  
Basement Waterproofing Coldwater, Ohio QuikFlo Drainage System.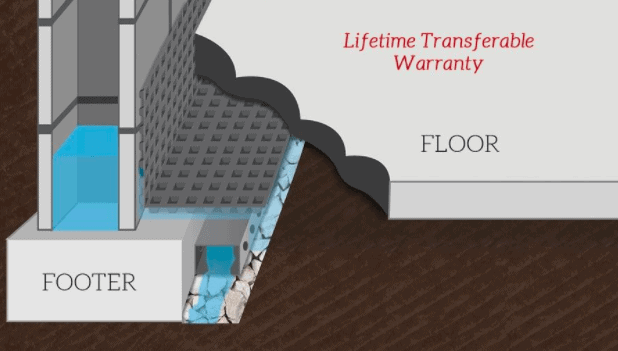 Basement Wall Crack Leakage, basement walls can crack due to the normal drying process of concrete or from basement wall movement. Basement wall crack leakage is quite common and typically not a structural problem.
Basement wall crack Solution is Epoxy Crack Injection, epoxy crack injection basement waterproofing solution is a quick and easy repair that fills the basement wall crack with expanding urethane to seal the basement wall crack from the inside out. 
Coldwater, Ohio epoxy crack injection basement waterproofing solution.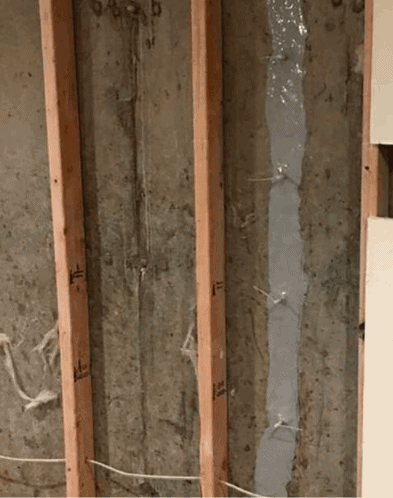 Sump Pump System, The sump pump system is the most important part of a basement and the most important part of basement waterproofing, The sump pump system is the most forgotten and most important part of a home that most homeowners don't think about until the basement floods. Sump pump systems can fail due to typical long term usage and inadequate sump pump size that cannot keep up with the incoming water during heavy rains causing the basement to flood.
Sump Pump System Solution is the PitBoss Sump Pump Systems Forever Foundation Repair can Install the Standard PitBoss Sump System or the Triple PitBoss Sump Pump System shown in the photos below to keep your Basement Waterproof and Dry.
Coldwater, Ohio Basement Waterproofing Sump Pump System.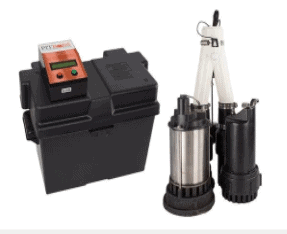 FEATURES
Two Pumps
1- 3/4 HP Cast Iron and Stainless steel pump
1- 1/2 HP battery backup sump pump system
Primary pump clears 4,147 gallons per hour
Battery backup pump clears 2,400 gallons per hour
 Combined they can pump 6,547 gallons per hour
Efficient five amp motor uses 50% less energy
Automatic weekly self-test for both pumping systems
Highest output pump available
Smart technology that displays messages on an LED screen
Consistently trickle charges the battery system to self-maintain
Monitoring notifications give battery status
Two float switch systems
High water alarms
The sealed maintenance-free battery can power the pump for 2,000 cycles or a continuous 13,000 gallons
5-year transferable warranty on primary pump, with a 3-year transferable warranty on battery backup pump
 Basement window well Flooding, Most basement window wells have an open bottom and top, during heavy rains, there is no place for the water to go but in the open window well filling up the well and then the water goes through the window down into the basement.
Basement window well flooding solution is the sealed window well unit that has a sealed bottom and sealed top cover to let light in and keep the rain out.  
Basement waterproofing Coldwater, Ohio window well solutions.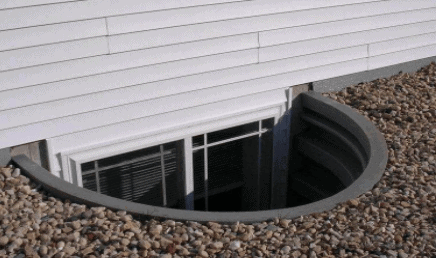 Forever Foundation Repair has been doing basement waterproofing in Coldwater, Ohio Since 2005. Coldwater, Ohio basement water problems are very common and Forever Foundation Repair has Basement Waterproofing Solutions to permanently waterproof your basement. 
Forever Foundation Repair has several solutions: 
Stable Brace System for Bowing Basement Walls 
Helical Piers for Sinking Foundation 
QuikFlo System for Basement Waterproofing 
Epoxy Crack Injection for Basement Wall cracks 
For Basement Waterproofing and Structural Repair call Forever Foundation Repair a Company you can Trust.