Was your house built in the early 1900s or prior? Do you see block or flagstone falling out of place?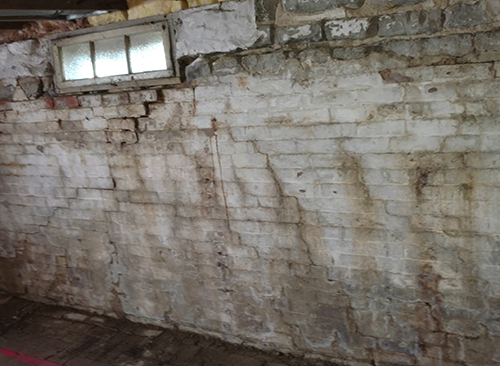 Crumbling or severely bulging basement walls are a sign that the foundation may need replaced. Another clue is the age of the house, or if the foundation is made of red brick or flagstone.
The cause of crumbling, failing foundation and/or basement
Age
Lack of waterproofing
Lack of proper maintenance
If the foundation of your home needs replacing, Forever Foundation Repair has extensive experience in replacing foundations on older structures. Please give us a call for a free evaluation to keep your family safe.