We specialize in finding custom solutions to your drainage problems
Keeping your basement dry is extremely important to prevent mold and bad odors that could impact your family. Forever Foundation Repair has innovative interior drainage system designed to permanently solve basement water problems. Unlike exterior drains outside the foundation or alongside the exterior footing, our drainage systems can't clog with silt or plant roots. Your drainage system will always work perfectly with a lifetime warranty.
Some areas are prone to water leakage and while steps can be taken to prevent or deter it, sometimes a plan has to be in place to handle excess water.
If you have trouble with water in your basement Forever Foundation Repair offers the most efficient and reliable sump pump system on the market.
---
PS-C22 Pump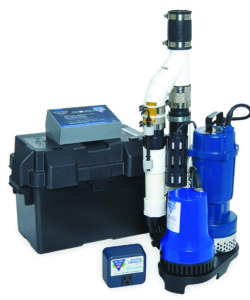 Key features
ST1033 Primary – pumps 2700 GPH at 10'
PHCC-1730 Backup – pumps 1730 GPH at 10'
Remote terminals for connection to a security system or auto-dialer
Designed for use with wet cell or AGM/maintenance-free batteries
Dual float switches provide dependable activation for each pump
Unique monitoring controller sounds an alarm if maintenance is needed and runs pump weekly to test for proper operation
Pumps are securely attached to raise Sump Foot to prevent movement or breakage
---
ECP Sealed Sump Basin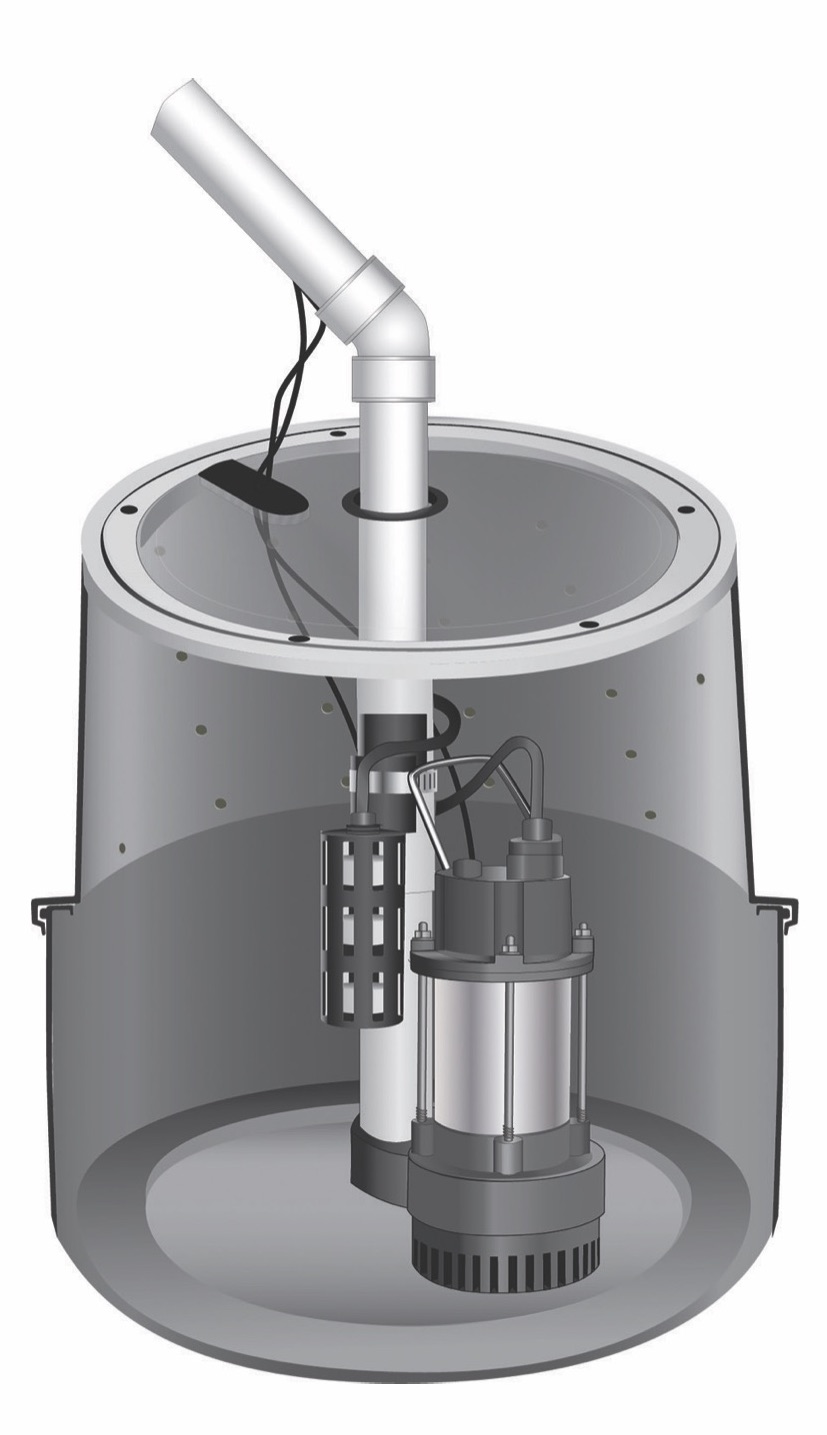 Key Features:
Unique energy-saving design
Clear, sealed lid for easy inspection
Patented "bell" design allows 40% fewer pump cycles
Bolted on lid for safety
Greatly extends pump life
Minimizes pump noise
Seals out moisture and soil gasses for a healthier basement
Energy-Saving Sump Basin
Saves an average of $77 per year
When you combine the most energy-efficient sump pump and sump basin on the market today, what you get is the one standard in the industry. The ECP Pro-Series sump pump will pump three times the amount of water using half the electricity than the industry average sump pump.
The ECP Sump Basin design will allow more water to collect at the bottom of the basin, effectively letting the pump run less often and more efficiently, creating longer pump life. Fewer pump cycles mean less energy consumption; less energy consumption means lower energy cost.
This industry-leading sump system will pay for itself in a matter of a few years!
---
Our Install Process
We start by hanging plastic over doorways and placing rugs in the walking areas to keep your home neat and clean.
We recommend the installation of our 40- gallon sump basin and Pro-Series sump pump once the drainage system is installed. The sump pump comes with the optional battery backup that can run intermittently for days. Stone then covers the sump basin in order to keep the dirt away, and the process is completed by covering the sump system with concrete that matches your floor.
We have solutions for your standing water and leakage issues that can lead to mold and mildew in your home as well as a crumbling foundation. Contact us for a no obligation consultation to review these options with you and determine the best solution for your home.