Steel beams will repair your bowing basement wall and enable it to stand for decades to come.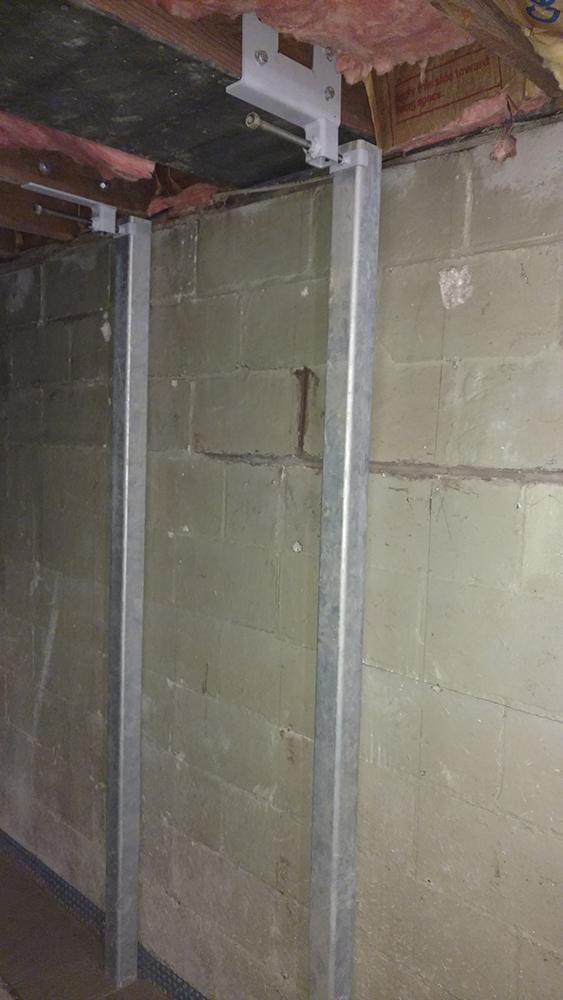 Forever Foundation Repair installs hot dipped galvanized steel beams that carry a 25-year warranty and provide an expected lifetime of several hundred years. We create and use the strongest steel beam brackets on the market to keep your basement walls standing strong against the pressures of expansive soil.
Hot galvanized dipping:
Process of dipping fabricated steel into kettle of molten zinc
Distinct advantage over other corrosion
Method guarantees steel will not rust or chip
Basement walls can move from expansive soil pressures:
Expansive soil pushes on wall
Puts pressure on steel beam
Beam transfers pressure to seal plate pushed downward against wall
Pressure provides more strength and integrity to wall and works with steel beam
Perfect solution for your pressure-weakened walls
High-Quality galvanized products
As opposed to small steel brackets with just two bolts that cause floor joist to twist under pressure. Our much larger brackets use four bolts to attach to the joist to increase the strength and resistance of our steel beam and bracket system to reinforce the bowing basement walls.

Contact us for a no-cost consultation to determine how best we can repair our bowing walls and give your basement the stability your home deserves.