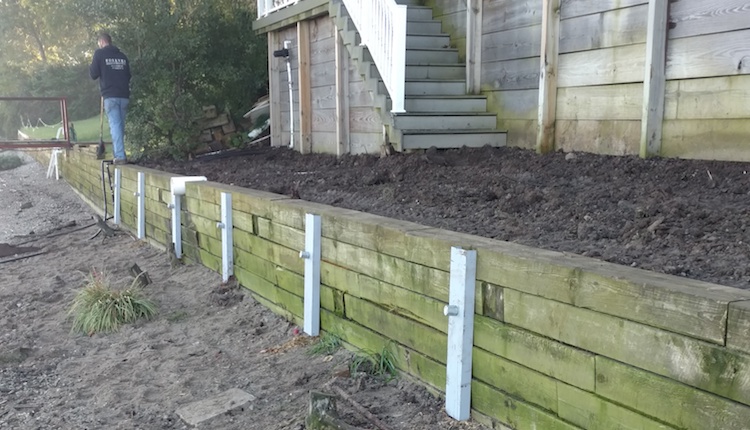 A home's retaining wall along the Maumee River in Rossford, Ohio had become routed in one section, and was bowing out 8 inches in another section in front of the bulkhead.  To fix this, we had to rebuild 16 feet of the retaining wall and install 7 helical tiebacks on the bowed sections.  These tiebacks were drilled 20 feet into load bearing soil.  This pulled the wall straight.  The job was finished in 10 hours.
This winter, when the Maumee River rises and large ice floes move through the channel, this retaining wall will stay solid and straight.
If you have a bowed retaining wall along the Maumee River, stop letting contractors try to restrain your wall with concrete and rebar.  It fails 98% of the time.  Forever Foundation Repair uses helical tiebacks to straighten bowed retaining walls along the Maumee River in Toledo, Defiance, and Rossford.
Repairing The Retaining Wall Using Helical Tiebacks