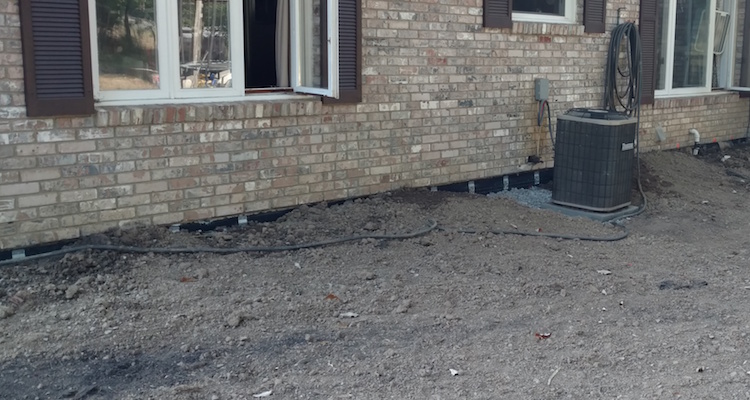 A homeowner in the Shawnee Township area of Lima, Ohio requested we repair his sinking foundation.  We excavated around the foundation to expose the footing and cleaned out the mortar joints so that the foundation would raise without catching on any broken mortar.
Installing Helical Piers
With excavation and clean up out of the way, we installed 4 helical piers by drilling to load bearing soil at 28 feet deep.  We then lifted the foundation.  The video below demonstrates part of this process.
Now the homeowner will be able to tuck point the mortar joints. The foundation will never move again.
Foundation Repair Photos
Basement Wall Repair & Waterproofing
On the same house, we excavated along the basement wall down to the footer.  We then pressure washed the basement wall clean, installed 7 steel beams, and straightened the bowing basement wall.  Then we epoxied the cracks in the wall on the outside, injected urethane in the cracks on the inside, coated the wall with rubber, and wrapped the wall with water barrier. This homeowner's basement wall is now solid and waterproofed.