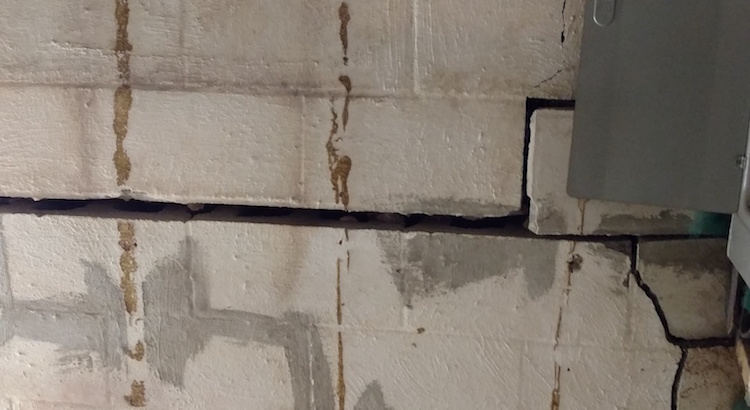 A homeowner in Marysville, Ohio recently called Forever Foundation Repair to fix her bowed basement walls.  When she removed paneling due to a flooded basement, she discovered that her walls were severely cracked and bowing. Because of a botched repair job by a general contractor in her previous home, she knew to call a company that specialized in foundation and basement repair.
After excavating around the basement, we installed steel beams and torque brackets to push the bowed wall back into place.  We then tuck-pointed the outside, and waterproofed the basement with rubberized coating and delta water barrier.
The basement walls are straight and sturdy, and the basement is no longer in danger of flooding.