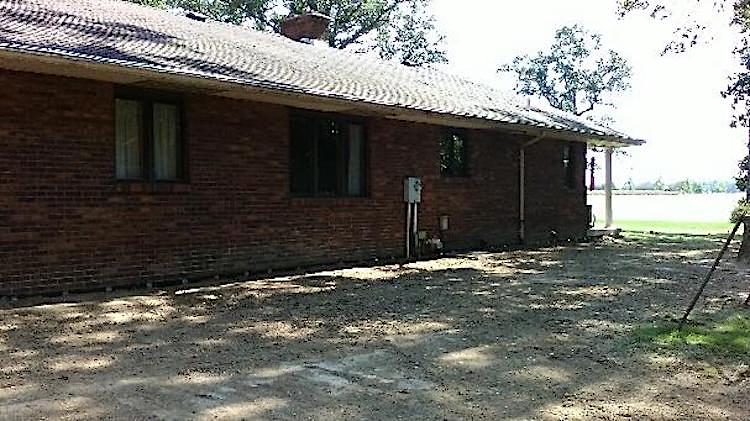 When a Yorkshire, Ohio, homeowner suffered from a wet basement and bowed basement walls, he called Forever Foundation Repair to waterproof the basement and straighten the concrete walls.
The basement has a 40 foot side wall and a 62 foot rear wall. The walls were being pushed in at the top due to expansive clay soils. This caused the brick to nearly fall off the house.
Repairing the Bowed Basement Walls
We excavated along the basement walls and installed 13 helical tiebacks in that space. We then restrained the brick with 2x8s and pulled the basement walls back into place using the helical tiebacks. Then we re-aligned the brick veneer back to its correct position on the basement wall.
Waterproofing the Basement
To waterproof the basement, we epoxied all the cracks in the basement walls both inside and outside, coated the walls with rubber, installed new footer tile, and installed water barriers on the walls.
Finishing the Job
After all of this was done, we backfilled the trench that was dug to install the water barriers and the helical tiebacks. This entire job took only three days to complete.
Forever Foundation Repair Will Do the Job Right
It has been proven time and again that helical tiebacks and exterior waterproofing is the strongest, most reliable way to fix your broken walls and keep your basement dry. We work in Yorkshire, Coldwater, Celina, Rockford, and their surrounding areas.